JULY MEMORIES–from CHILDHOOD TO OLD AGE
|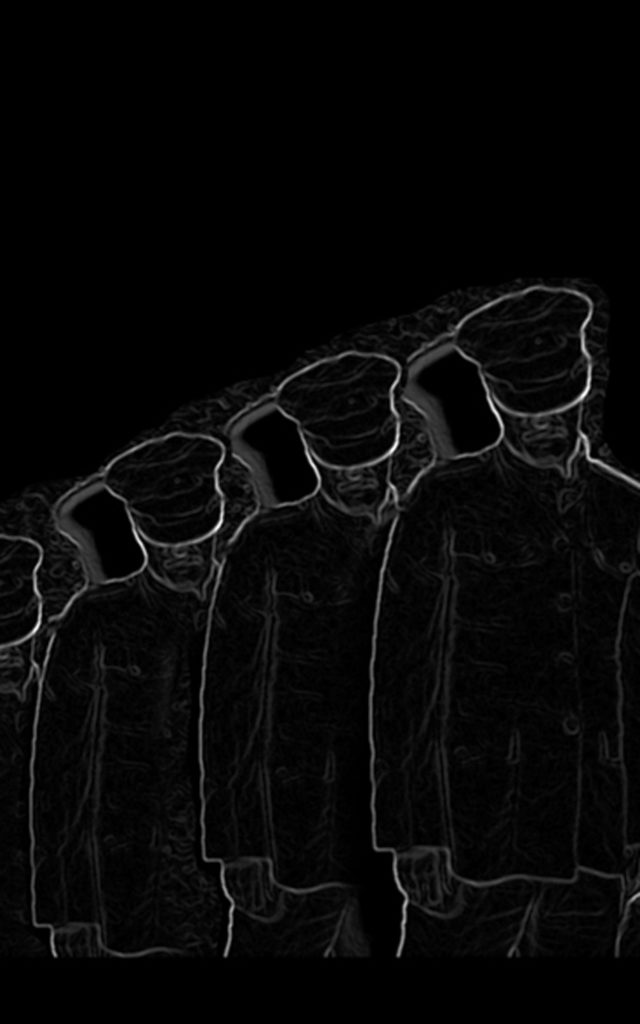 WAR HEROES, PHOTO BY JOE CARVALKO, DEADLY FOG, 2004
On June 29, 2020, Jonathan Marcus,  diplomatic correspondent for BBC News, reported that "Russia is also waging a 'grey' or undeclared war against the West. This has many elements: cyber-attacks; disinformation campaigns; electoral interference; the funding of extremists in Western countries . . . Russia under President Vladimir Putin has smarted from every perceived indignity suffered since the fall of the Soviet Union."
On the heals of Marcus's reporting, it then came as no surprise when I saw Washington Post headlines: "Russian bounties to Taliban-linked militants resulted in deaths of US troops, according to intelligence assessments." President Trump has claimed no knowledge of the charges. I don't believe him.
Around the world, no one needs headlines or intelligence reports to know that China, North Korea and Russia support US enemies at every turn. It's been this way since the end of WWII. There's always been a few that don't get it, but never a US president–until now. Even I knew this — as a child.
In  July 1952, the Korean war was raging, but like other kids about to enter 6th grade, I could only know about its horrors obliquely. In my case delivering newspapers, I read headlines, and with the few pennies I earned bought cartoonish trading cards packed in bubble gum wrappers under the Red Menace brand. I was especially attracted to the cards that showed dogfights between Russian MIG-19s  and US F-86s.
And, that same July, I'd visited Arlington National Cemetery —with my grandmother— where together we walked among the graves, most which melded into landscapes dotted with crosses and six-pointed stars. A few were fresh, dirt covered plots, no grass. I learned later that they were Americans, who'd recently died in the war.
In WWII, my father, cousins and uncles were drafted. Back then, even as a small child, I had some sense about family sacrifice. But, I couldn't know that similar sacrifices would follow —not a residual suffering from the world war, there was plenty of that, but new ones because of wars that came to plague our nation over then next 80 years. On a personal level, it drew into service me, my son and my granddaughter, who is currently active military.
As a boy I was swept up in what was called ironically the Cold War. A kind of war that actually ran hot and cold. The Korea War (1950-1953) was followed by the Vietnam War (1964-1975), both hot wars, which combined resulted in nearly 100,000 American deaths. But, less publicized were the enormous numbers of deaths of service men and women, who served before, during and after the hot wars. For Trump who famously dodged the Vietnam draft, he would have no reason to know this sad fact.
July has been a month that especially tugs at my Cold War fixation. A few years ago, in July, I spoke before a group of Korean War veteran's on the 62nd anniversary of the war's Armistice. A Cold War for sure, 92,134 GIs were wounded, 4,759 went missing in action, 36,516 GIs died, 3,000 in captivity, 43% of starvation, and at least 1,000 POWs were left behind. Years later I took the US government to task for this later dishonor. The trial started July 19, 1983, Federal District Court in Hartford, and ended in a court ordered reclassification of a POW from MIA to POW, one among many GIs left behind by our government after the cessation of hostilities, never to be heard from again.
There are countless examples of service men and women sacrificing their lives, regardless whether in hot or cold wars. I feel qualified to speak to just a few, which I'd written about elsewhere, but my aim here is to make a point that in the Trump era might be worth repeating.
In the 50s and 60s, I'd worked as a B-47 gunnery mechanic in the 307th Bomb Wing, Strategic Air Command. Our mission, as was the case with scores of other wings throughout the world, was to fly the skies in and around the Iron Curtain to insure that our enemies, Russia mainly, remained in check. Our wing flew between the US and countries, such as Turkey, where they remained armed 24/7, each having a prescribed target somewhere in the Soviet Union.
Although not entirely, our bombers were largely unchallenged, but nevertheless every mission posed significant dangers from a mix of tight schedules, armed nuclear and conventional weapons, and unreliability, especially in an age before semiconductors and computers. In April 1956 (I actually arrived in '59), one of our B-47s went down killing all aboard, another accident killed the entire crew, followed by 50 of our airmen who were lost off the coast of Spain, November 1956. This was followed by an F-80 fighter jet crashing into the flight line's fuel pits, the F-80 pilot and two ground crew members were killed, four others were injured. In February 1958, a B-47 jettisoned fuel tank hit a hanger and the other struck a B-47, killing the crew chief and a repairman. On 8 October 1959, a B-47, crashed on take-off killing the crew. June 1961, a bomber crashed south of the runway, where the entire crew lost their lives. On 3 February 1963, a bomber crashed on take-off, the copilot, ejected, but was killed. Then on 7 March 1963, a B-47 caught fire during take-off, killing the commander. On 27 July 1964, I was driving to the base and I saw the plume of a B-47 that catastrophically crashed on take-off. I stopped. I heard the sirens. I wept.
That day, after nearly 5 years, I was mustering out. July reverberates for me, but I should not have to remember it for a president who shows contempt for our NATO allies, while toadying up to Putin, a re-imagined Cold War warrior, or a president that fawns over Kim Jong-un, a Cold War successor. Or, a president that feigns ignorance when Russians place a bounty of the heads of our US men and women serving in Afghanistan.
Americans have died defending against the likes of Russia over the years, which today has proven the case once again. So sad.